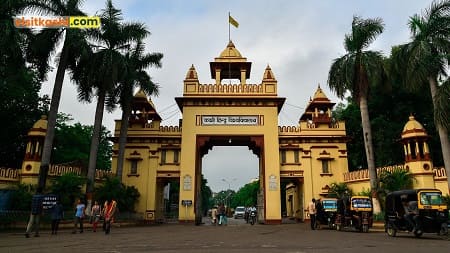 Banaras Hindu University
The Banaras Hindu University was jointly established by Madan Mohan Malaviya, Annie Besant, Maharaja Rameshwar Singh of Darbhanga Raj and Prabhu Narayan Singh of Narayan dynasty, while the university is the brainchild of Malviya. At the 21st Conference of the Indian National Congress in Benares in December 1905, Malaviya publicly announced his intent to establish a university in Banaras. Malaviya continued to develop his vision for the university with inputs from other Indian nationalists and educationists. He published his plan in 1911. The focus of his arguments was the prevailing poverty in India and the decline in income of Indians compared to Europeans. The plan called for the focus on technology and science, besides the study of India's religion and culture
Malaviya's plan evaluated whether to seek government recognition for the university or operate without its control. He decided in favour of the former for various reasons. Malaviya also considered the question of medium of instruction and decided to start with English given the prevalent environment, and gradually add Hindi and other Indian languages. A distinguishing characteristic of Malaviya's vision was the preference for a residential university. All other Indian universities of the period, such as the universities in Bombay, Calcutta, Madras, etc., were affiliating universities which only conducted examinations and awarded degrees to students of their affiliated colleges.....wikipedia-->more..
| | |
| --- | --- |
| Languages | Hindi, English |
| Includes | |
| Excludes | |
| Pickup From | |
Tour Itinerary
On arrival Varanasi Airport/Railway Station meet our representative. He will breif about your tour in short and will hand over the tour related documents.

Banaras Hindu University Entry Fee/Cost ?

There is no entrance fee to entery. If you are planning to perform rituals under your name, you don't need to buy tickets for the same. Buying flowers for the deity from the shops near the temple is a common act. It is not compulsory to buy flowers.

After, you would be dropped back at your hotel or taken to airport/railway station as per your request.

Varanasi Railway station to BHU distance ?

Ramnagar fort is located 6 km away from the Cantt railway station. Maduadih railway station is just 5 km away. You can reach by Cab, Bus, taxi or auto rickshaw.