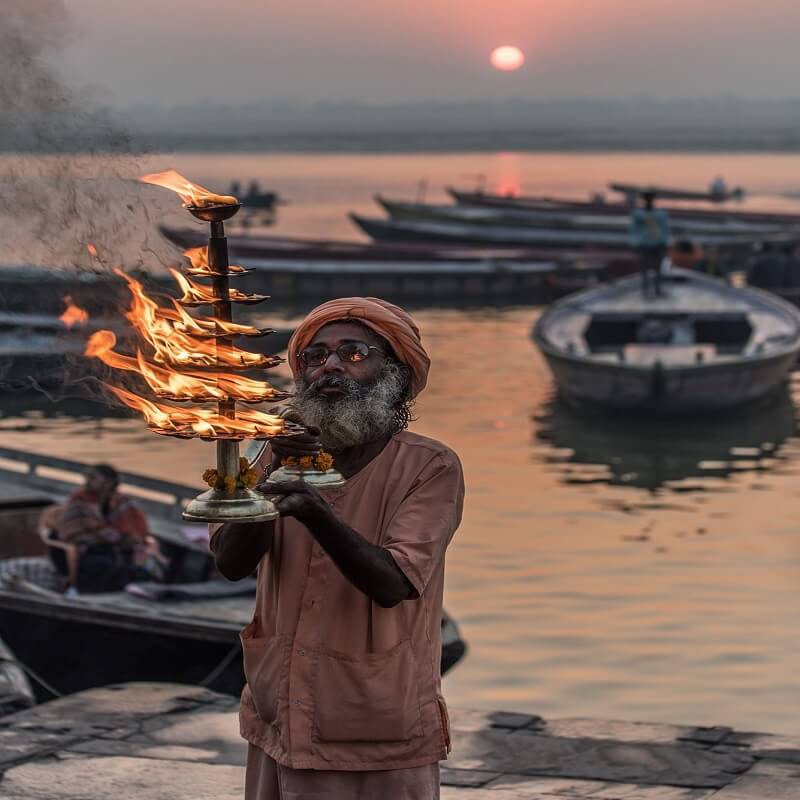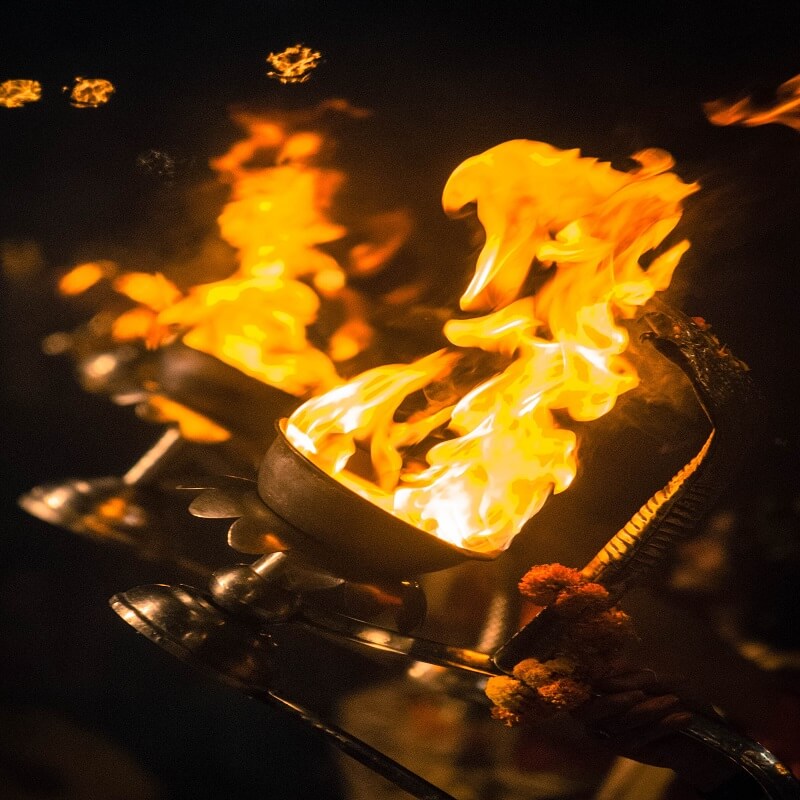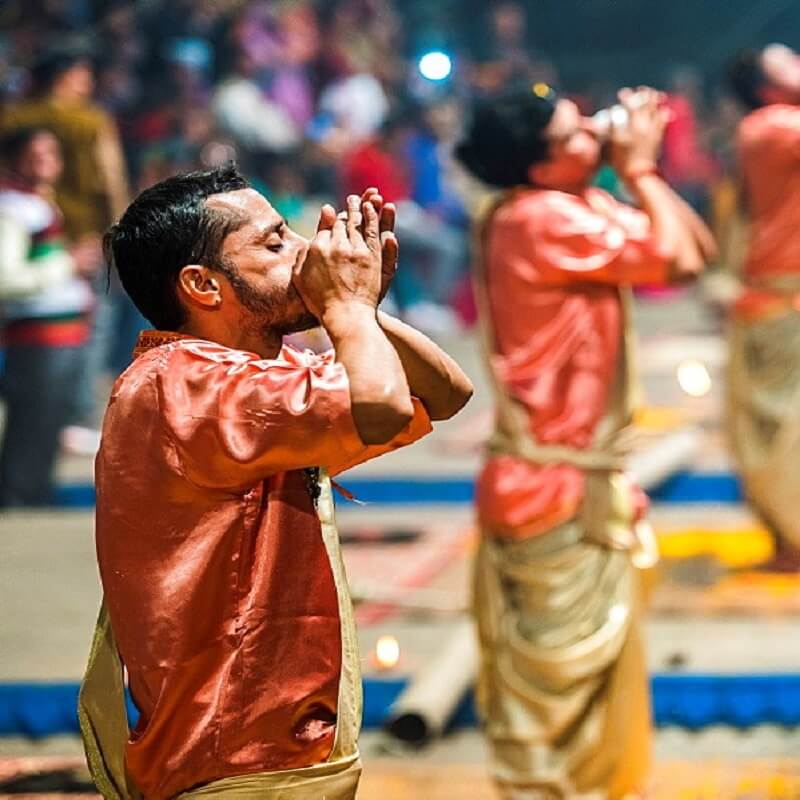 Boat Booking for Ganga Aarti
World famous Varanasi Gange Aarti is performed daily in the evening by a group of priests at the Dashashwamedh ghat. Through the aarti, Agni Pooja is performed in which a commitment is made to the Lord Shiva, Mata Gange, Surya, Agni (Fire) as well as the whole universe made by the Lord Shiva. On some special occasions, religious festivals and second day of the week means Tuesdays, a particular type of aarti is held at this ghat. Gange aarti is the magnificent event during evening in the Varanasi that one must not miss to see it. It makes us to experience the great feelings while Gange aarti become in process. This beautiful ritual makes every moment of the evening period special and fills with the spiritual thoughts. It is performed by the brass lamps which accompanied with the mantra chant in the presence of the huge crowd. Gange aarti takes place at 6.45 PM in the evening after the sunset for around 45 minutes at the Dashashwamedh ghat in the Varanasi. Devotees have started to come to see the Gange aarti at least one hour before.
| | |
| --- | --- |
| Ganga Aarti Time Morning | 05:30 AM to 06:30 AM |
| Ganga Aarti Time Evening | 06:15 PM to 07:00 PM |
| Languages | Hindi, English |
| Includes | |
| Ganga Aarti Places | |
Tour Timeline
Ganga Aarti Varanasi Booking

On reaching Varanasi or Ghat, you will be greeted by our Tour Representative. He will assist you to the hotel/Ghat till your check-in process. He will tell you about your trip in short and will hand over the tour related documents.

"Thousands of devotees gather to watch this Aarti and by the end of the Ganga aarti ceremony, you can find thousands of small oil lamps floating on the river that would look like numerous stars on the water".

No entrance fee for watching the Varanasi Ganga Aarti Ceremony. People are welcomed to give any donation if desired. If you are planning to watch the ceremony from the Ganga river, you need to hire a boat. Boat Ride is also added in this package cost.

Location of Ganga Aarti Varanasi

Varanasi Ganga Aarti Ceremony takes place in Dasashwamedh Ghat, which is located very close to the famous Kashi Vishwanath temple.