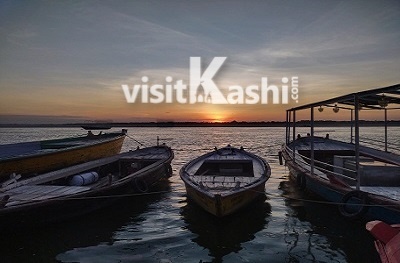 Book Subh-E-Banaras morning Boat Ride at Assi Ghat Varanasi.
Early in the morning, you will be taken for the program 'Subah-e-Banaras'. It begins with a one-hour yoga session at 5.00 AM, followed by two-hour music recitals from 6.00 AM to 8.00 AM. The program has been named so, as it has a magnificent view of the sunrise from the ghats. Besides Yoga and music, ancient practices like Yajna would also be added to this package. The program includes Morning Ganga Aarti with Shehnai and 'Mangalacharan' in the morning ragas.
"Let's celebrate your beautiful peaceful moment with your friends, Love, and Family with us "
Ghats in Varanasi are riverfront steps leading to the banks of the River Ganges. The city has 88 ghats. Most of the ghats are bathing and puja ceremony ghats, while two ghats are used exclusively as cremation sites. Most Varanasi ghats were rebuilt in the 18th century when the city came under Maratha rule.
Meeting Point
Assi Ghat
Languages
English, HindiHindi
Includes

Life Jackets, Life Jackets, Private Motor Boat

Pickup From
FAQ about Boat Ride & Ganga Aarti Varanasi ?