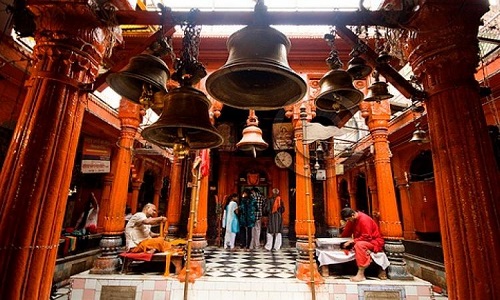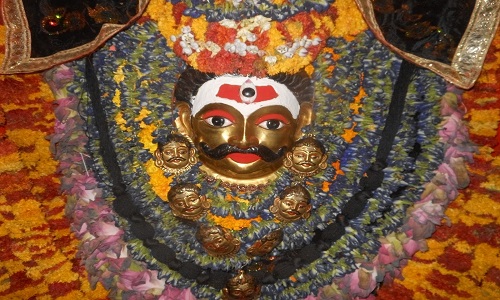 Shri kaal Bhairav Temple Varanasi
The word Kaal" means both "death" and "fate". It is believed that even death is afraid of Kaal Bhairav. Shiva then ordered Kaal Bhairav to go to various places but Brāhmanahatya, the sin of beheading Brahma personified as a gory woman, followed him until he reached Varanasi where Brahma's head fell on the ground. The place is called "Kapal Mochan Teerth". He was freed of the sin of Brāhmanahatya as he entered Varanasi. Shiva then pronounced that "Kaal Bhairav" will forever be in Varanasi in order to remove sins of his disciples.
Puja Details
kaal Bhairav Temple Varanasi Darshan

Visit Shri kaal Bhairav Temple Varanasi and others. Lunch will be serveden-route. Temples have rules regarding the dress code, use of camera and others. Please obey to rules to avoid being blocked from entering into the temple.

kaal Bhairav Varanasi Temple Entry Fee/Cost ?

There is no entrance fee to enter the temple. If you are planning to perform rituals under your name, you don't need to buy tickets for the same. Buying flowers for the deity from the shops near the temple is a common act. It is not compulsory to buy flowers.

After, you would be dropped back at your hotel or taken to airport/railway station as per your request.

Varanasi Railway station to kaal Bhairav Temple Varanasi Temple distance ?

The temple is located 6 km away from the Cantt railway station. Maduadih railway station is just 6 km away from the temple. You can reach the temple by taxi or auto rickshaw.

How to Reach kaal Bhairav Temple Varanasi Temple ?

You can reach to the Temple by hiring, Auto, Tuk-Tuk, Cab and Rickshaw from any corner of the Varanasi city.